die dinge an sich (2000)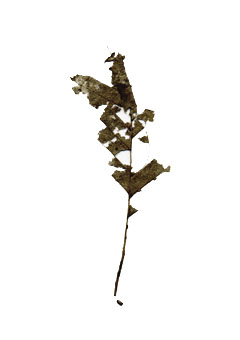 die dinge an sich
die dinge für sich
die dinge in sich
die dinge als teil
die dinge als chance
die dinge als aspekt
die dinge im all
die dinge als all
die dinge des alls
die dinge?
source: herman de vries, 'die dinge an sich', written November 2000. Reprinted in herman de vries. all this here / [Redaktion Barbara Strieder] (Stiftung Museum Schloss Moyland : Bedburg Hau 2009) [14].
image from fragments - collected in the nördlicher steigerwald - eschenau (Peter Foolen Editions : Eindhoven 2011).
The spoken text is recorded by Rainer Pließ for Master Peace Records, Sulzheim - November 2004 and added to herman de vries : les livres et les publications ; catalogue raisonné / textes de herman de vries, Anne Moeglin-Delcroix, Didier Mathieu (Centre des livres d'artistes : Saint-Yrieix-la-Perche 2005).