something of significance (1987)
something of significance (1987)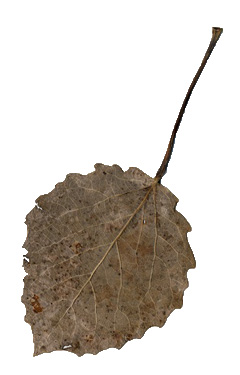 [The bold texts are spoken by
herman de vries in the audio text (see below)]
sometimes i pick up
something
of significance
on my way
:
a leaf from last year
ein paar scherben
from long ago
a feather lost
by a bird
cinders
a broken twig
or a little flower
for her
there is nothing to be found
without
significance
i pick it up
bring it anywhere
it is here
it is always
here
when i bring it to you
it means love
it was from last year
this happens
today
i empty my bag of findings
nothing of value
priceless
priceless love
tomorrow i will say
from yesterday
yesterday i said
tomorrow
the same
different
beautiful
terrific
a trace of footsteps
yours
mine
a valley
was a mountain
all in vain
love
a picture
for some reason
the reason lost
a picture without
reason
once love
always
all ways
a stick
a tree
a fire
seeing her
loving you
kissing
touching
the earth
passing
away
notes
for nothing
collecting
in vain
but love
may days
today
stone or mountain
why temple
here (for luea)
from here
looking back
looking forward

see
you (for susanne)
picked it up in the rain
now
it is dry
[it was from last year
this happens
today]
the dust of some roads
a leaf from a tree
a moment in the stream
full - empty
in the fullmoon night
i lost these lines
& see her dance [handwritten]
source: herman de vries, 'sometimes i pick up ...', published in collecting notes (edited by the artist : eschenau 1987). (Partly) reprinted in herman de vries. sculptures trouvées (Ernst Barlach Haus : Hamburg 2016).
Leaf added to collecting notes.
The spoken text is recorded by Rainer Pließ for Master Peace Records, Sulzheim - November 2004 and added to herman de vries : les livres et les publications; catalogue raisonné / textes de herman de vries, Anne Moeglin-Delcroix, Didier Mathieu (Centre des livres d'artistes : Saint-Yrieix-la-Perche 2005). The audio text is also on Zeigen - eine Audiotour von Karin Sander (Galerie Müller-Roth : Stuttgart 2005).