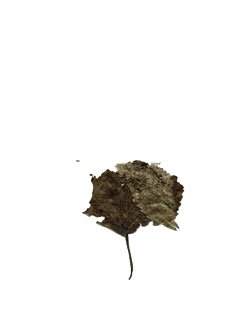 die dinge an sich (2000)
die dinge an sich
die dinge für sich
die dinge in sich
die dinge als teil
die dinge als chance
die dinge als aspekt
die dinge im all
die dinge als all
die dinge des alls
die dinge?
audio text
Player does not work? Start another player here
The spoken text is recorded by Rainer Pließ for Master Peace Records, Sulzheim - November 2004 and added to herman de vries. les livres et les publications (Centre des livres d'artistes : Saint-Yrieix-la-Perche 2005); also herman de vries - zero is the gate (Galerie Geiger : Konstanz 2014) on the flyleaf.
bibliographic references
herman de vries, 'die dinge an sich', written November 2000. Reprinted in herman de vries : all this here / [Redaktion Barbara Strieder] (Stiftung Museum Schloss Moyland : Bedburg Hau 2009) [14].
IMAGE CREDITS
collected öllarn 22.08.2011 (160 × 200 mm)
from fragments - collected in the nördlicher steigerwald - eschenau (Peter Foolen Editions : Eindhoven 2011)
special edition, with enclosed an oak leaf from Eschenau on cardboard
photo Bruno Schneyer, Zeil am Main
© herman de vries